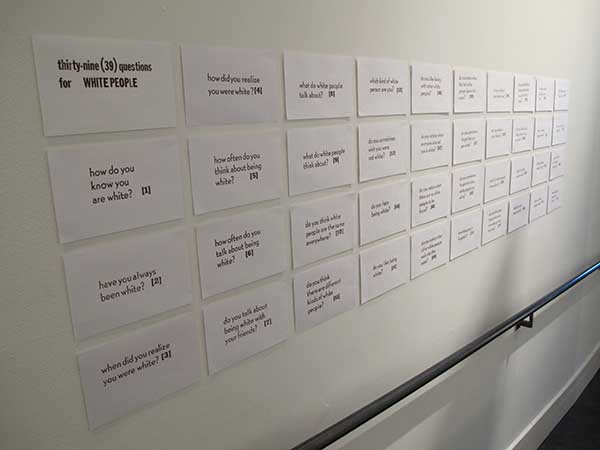 As seen at The Evergreen Gallery in 2015.
Documentation Shot and Edited by: Naima Lowe
Thirty-Nine (39) Questions for White People, 2013
Oil Based Ink on 5x8 Notecards
Forty-page, loose-leaf book, inked and type-set by hand. The emotional labor of talking to white people about racism transformed into a tangible object.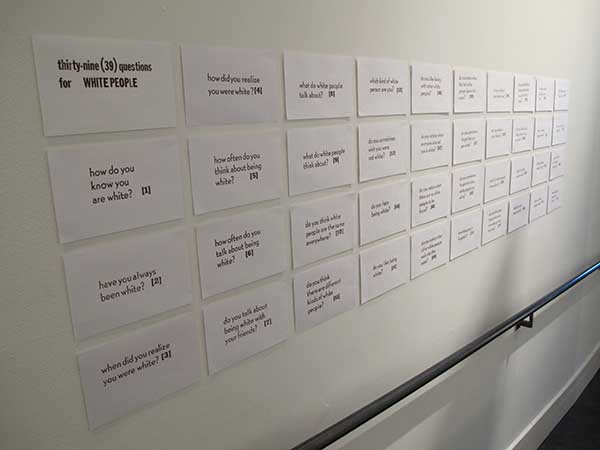 As seen at the Wing Luke Museum in 2013.